Folks?
The typical Donald Trump response is out 24 hours after he said something he belivces (and isn't a surprise) in but doesn't want to be held account able for…
Oh, and he tried, as usual, to throw things in a different direction…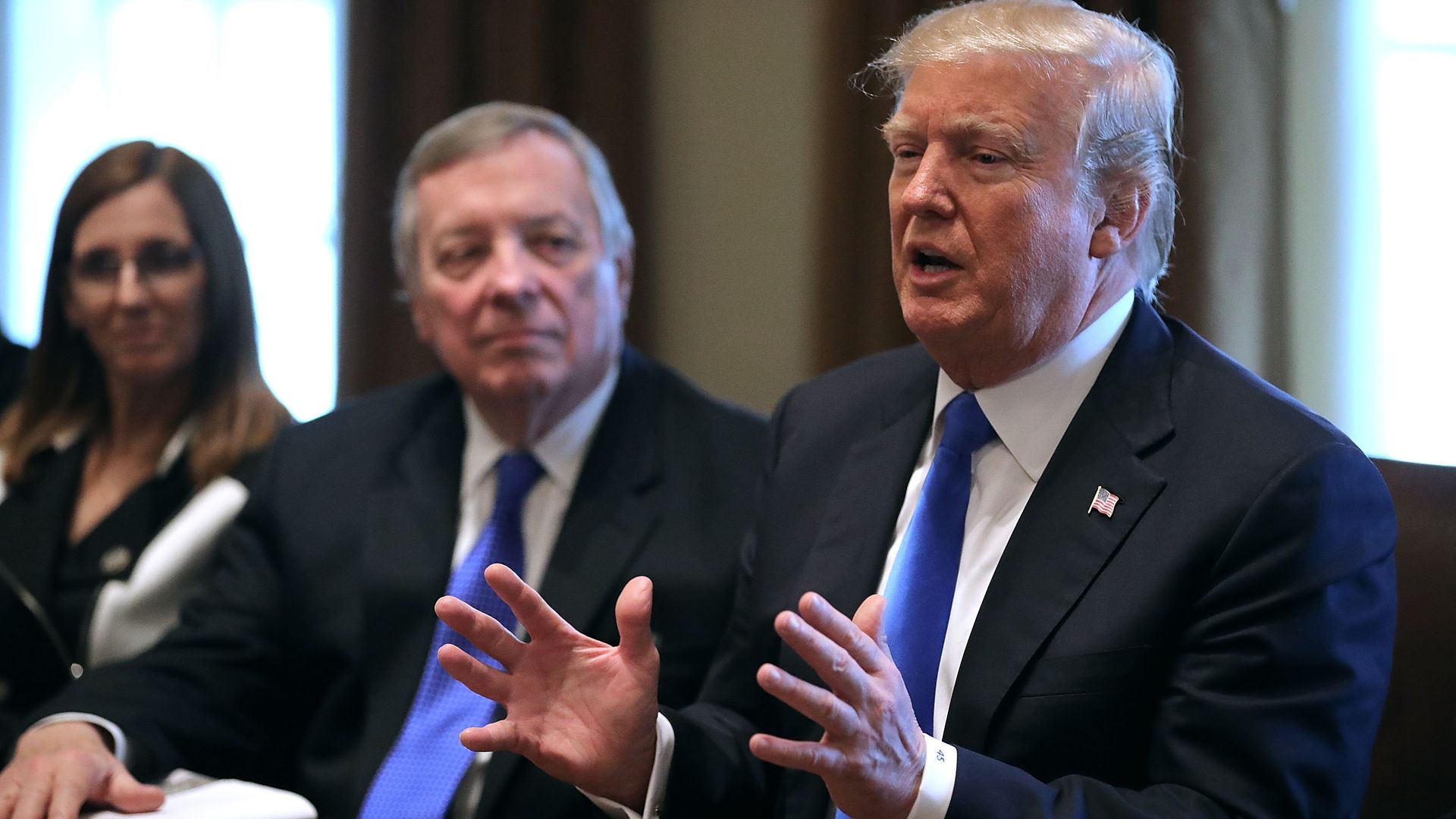 President Donald Trump on Friday denied using the term "shithole countries" to describe Haiti and African nations during a Thursday Oval Office meeting on immigration.
And, in classic Trumpian form, he attempted to alter the day's new coverage to focus on a bipartisan immigration overhaul proposal offered by Sens. Richard J. Durbinand Lindsey Graham — a plan he rejected during an Oval Office meeting that also featured immigration hawks from his White House and Congress.
"The language used by me at the DACA meeting was tough, but this was not the language used. What was really tough was the outlandish proposal made – a big setback for DACA!"….
Sen. Dick Durbin (D-Ill.) fired back at President Trump for denying that he called Haiti and African countries "shithole countries," saying Trump's denials are "not true."
"In the course of his comments, [Trump] said things that were hate-filled, vile and racist," Durbin told reporters on Friday. "I cannot believe in this history of the White House, in that Oval Office, any president has ever spoken the words that I personally heard our president speak yesterday."…
…
[Sen.] Durbin told reporters that Trump's comments as reported by the Post were accurate.
"You've seen the comments in the press," Durbin said. "I've not seen one of them that's inaccurate. To no surprise, the president started tweeting this morning, denying that he used those words. It is not true. He said these hate-filled things, and he said them repeatedly."
Sens. Lindsey Graham (R-S.C.), Tom Cotton (R-Ark.) and Rep. Bob Goodlatte (R-Va.) were also present in the meeting and were surprised by Trump's remarks, The Post reported.
In a statement Thursday, the White House did not deny Trump's "shithole" comments.
But Friday morning, Trump denied saying "anything derogatory about Haitians other than Haiti is, obviously, a very poor and troubled country" and said that while he used "tough" language in the meeting with lawmakers, "this was not the language used."…
Note….
As you can see in the(Chip Somodevilla / Getty ) image above….Sen Durbin was sitting right NEXT to Trump…