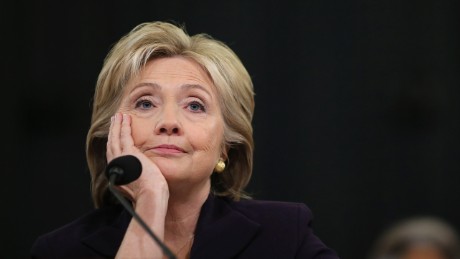 A Woman  Washington Post reporter games it it out….
Both the 2016 campaign trail and the Obama presidency itself have offered previews of what might await America's first female president during her time in office.
Ugly sentiments have cropped up on both sides of the campaign trail this season. Donald Trump, never one to adhere to the rules that govern a gentleman's behavior in any context, has complained about Fiorina's looks, implied that Fox News anchor Megyn Kelly's tough line of questioning at a debate was inspired by her menstrual cycle and ultimately skipped a debate rather than face her again. Chris Christie, outflanked by Trump in the crassness contest, managed to fantasize about spanking Clinton before exiting the campaign to spend more time with his New Jersey-based grudges.
Some Bernie Sanders supporters have adopted language and stances so aggressive and so tinged by gender that the candidate himself disavowed them, declaring "we don't want them. I don't want that." Yesterday, the rapper and Sanders surrogate Killer Mike came under fire for quoting a woman who told him that "a uterus doesn't qualify you to be president" — he might have noted that, the historical record notwithstanding, possession of male genitalia seems incidental, if not downright detrimental, to the duties of the presidency.
The idea that such sentiments would dissipate once Clinton, or any other woman, took the oath of office is both sweet and utterly risible…..
image…cnn.com