And that took him into a Political firestorm….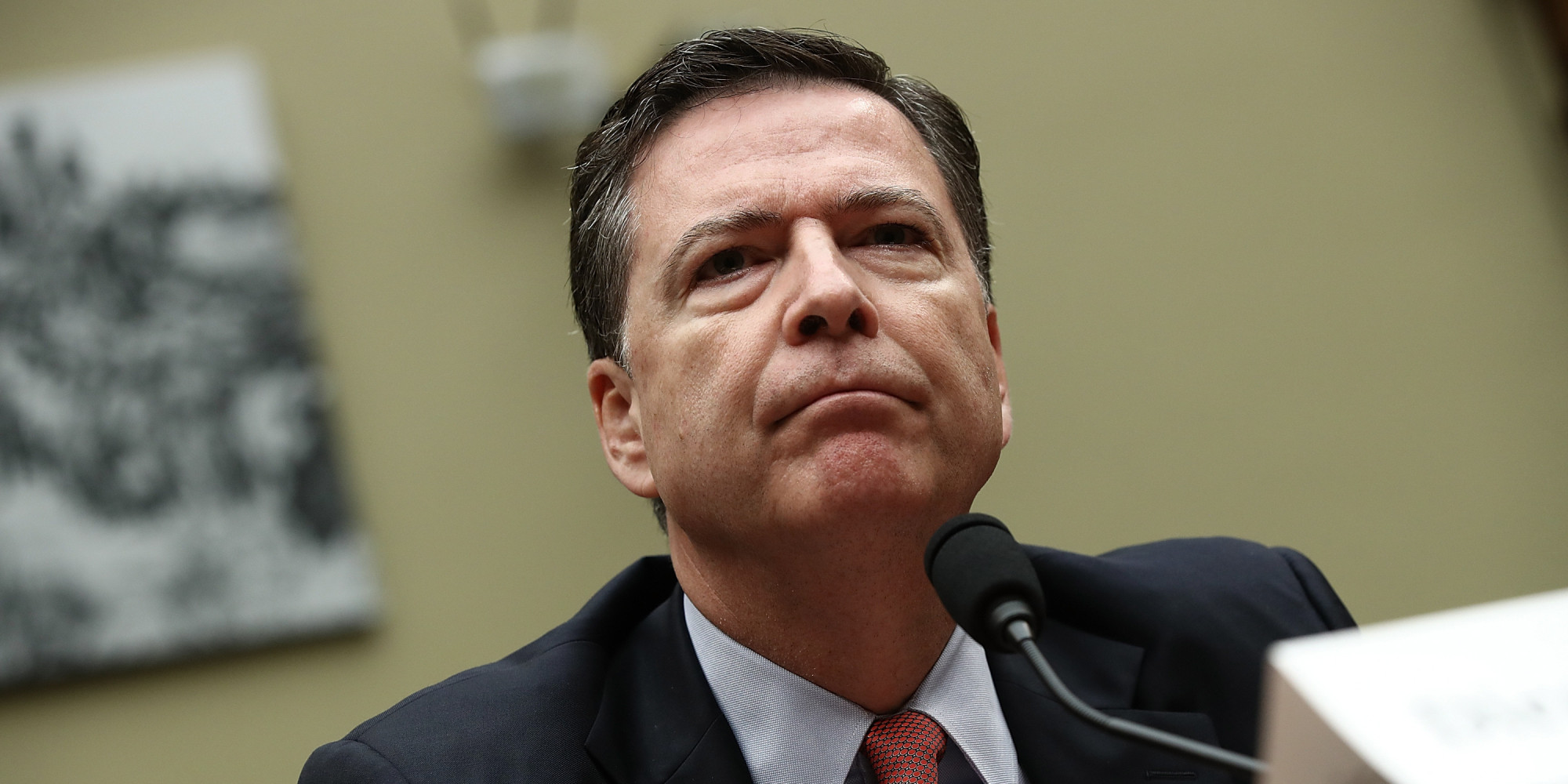 The NY Times does an 'inside' story giving a view of the Director and tries to lay out how things happened in the Abedin/Weiner computer email case and The Paul Manafort Russian connection case how and why James Comey choose to go ahead and do something he promised US House Republican's, who grilled him about the Clinton emails,( and would like nothing better than to have her charged in the case to open the Presidency for Donald Trump) that IS causing him and his agency (And the Dept of Justice heartburn) and the wrath of of the Clinton Campaign and  Democrats…..
The F.B.I. and Justice Department faced a hard decision in two investigations this past summer that had the potential to rock the presidential election. The first case involved Donald J. Trump's campaign chairman, Paul Manafort, and secretive business dealings in Ukraine. The second focused on Hillary Clinton's relationships with donors to her family foundation.
At the urging of the Justice Department, the F.B.I. agreed not to issue subpoenas or take other steps that would make the cases public so close to the election, according to federal law enforcement officials.
Against this backdrop, the decision of the F.B.I. director, James B. Comey, to send a letter to Congress last week about a renewed inquiry concerning Mrs. Clinton's emails is not just a departure from longstanding policy; it has plunged the F.B.I. and the Justice Department directly into the election, precisely what Justice officials were trying to avoid.
Mr. Comey's letter, which he sent over the objections of the Justice Department, stirred outrage across party lines. It unleashed a torrent of news that laid bare the government's internal deliberations and exposed the infighting and occasional mistrust between rank-and-file F.B.I. agents and senior department officials.
Since Mr. Comey's revelation, the F.B.I. has hurried to analyze a cache of emails belonging to one of Mrs. Clinton's aides, Huma Abedin. It is increasingly unlikely that the review will be complete by Election Day, F.B.I. officials said, although they said there was a chance they could offer updates before Nov. 8…
…
Daniel C. Richman, an adviser to Mr. Comey and a Columbia University law professor, argued that despite the backlash, Mr. Comey's decision to inform Congress preserved the F.B.I.'s independence, which will ultimately benefit the next president.
"Those arguing that the director should have remained silent until the new emails could be reviewed — even if that process lasted, or was delayed, until after the election — give too little thought to the governing that needs to happen after November," Mr. Richman said. "If the F.B.I. director doesn't have the credibility to keep Congress from interfering in the bureau's work and to assure Congress that a matter has been or is being looked into, the new administration will pay a high price."
Former senior law enforcement officials in both parties, though, say Mr. Comey's decision to break with Justice Department guidelines caused these problems…
Note….
This NY Times piece is an attempt to give a pushback on the negative's thrown at Director Comey and to explain from HIS point of view why he did what he did….
The man WAS in a BAD place no matter what.…
Comey has has NOT spoken publicly about this…..
Comey and Atty Gen Lynch had a meeting to discuss things today…..
image…Huffington Post
Share on Facebook