Democrats ARE working to widen their appeal beyond just the big cities…
Trying to lead the Nebraska Democrats to electoral success might sound as full of professional potential as running business development at Sears or chairing the Log Cabin Republicans, but Kleeb, 44, sees far more potential in her downtrodden state party.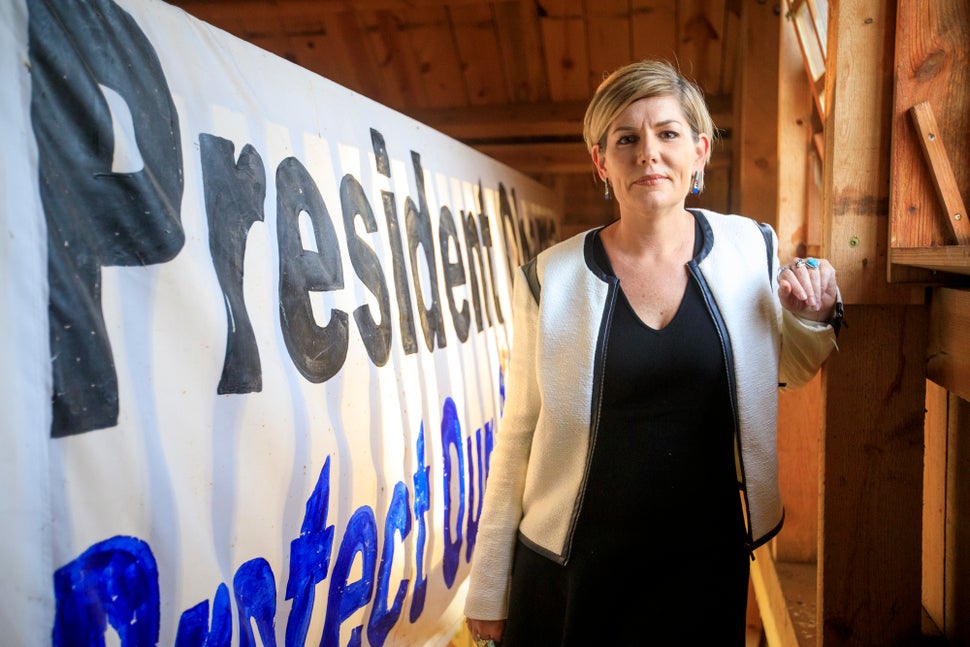 HuffPost is hitting the road this fall to interview people about their hopes, dreams, fears ― and what it means to be American today.
The first thing you have to do, Kleeb said, "is you just have to show up."
Visibility is a theme Kleeb keeps coming back to ― whether its a booth at the state fair, a pamphlet-wielding volunteer at a livestock auction house, or on the ballot. It represents an improvement over the status quo for the state's Democrats, who have been defined by low morale after years of neglect from the national party.
"I can't expect a voter to all of a sudden ― if they're an independent or even a moderate Republican ― to vote for Democrats if they never see us on the issues that they care about," Kleeb said.
In this context, refurbishing the office feels like a tastefully bedecked war cry: a rebuttal to the naysayers that even in blood-red Nebraska, there is a Democratic Party, a party with history, one that stands for something, and ― this is the part Kleeb really wants to drive home ― one that's actually trying….