The NY Times does a rundown of the people you can expect in Hillary Clinton's White House ….
Don't expect many new faces….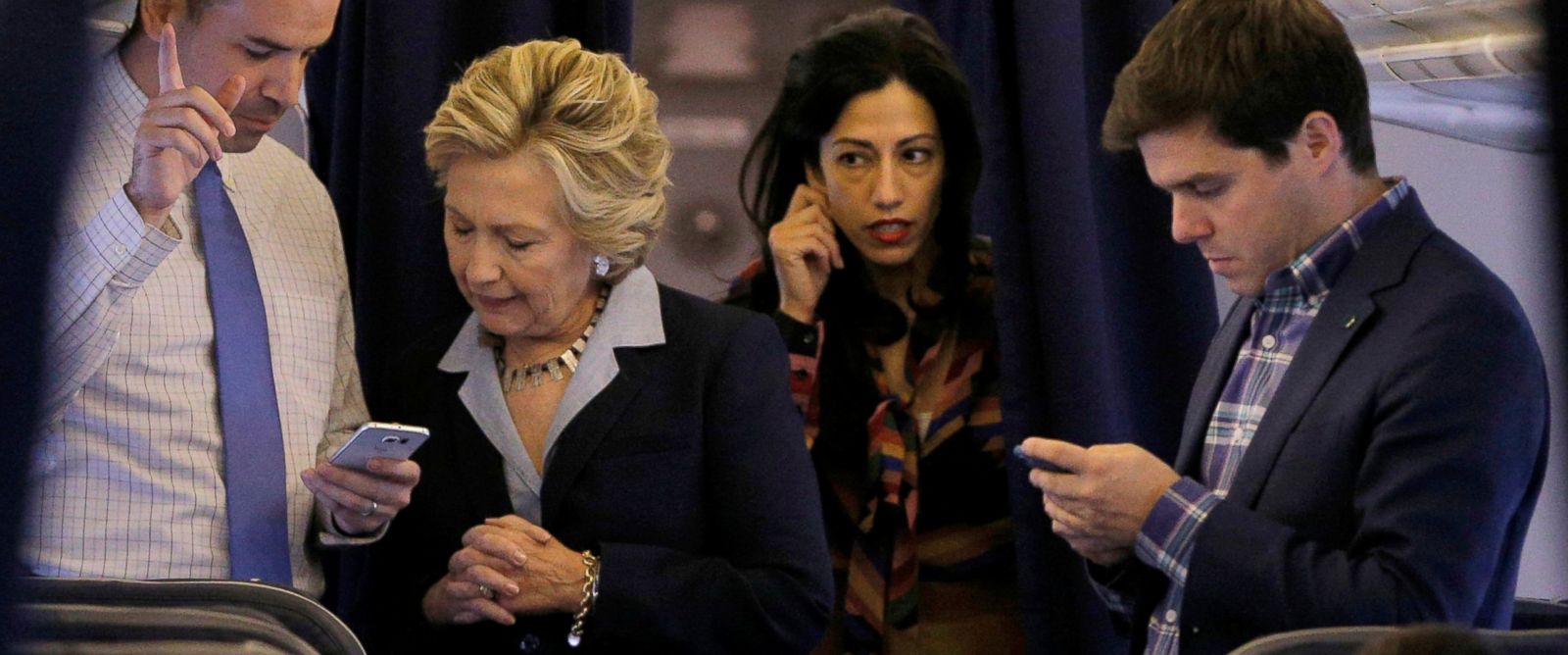 This is for all the marbles and you need to have those around you who have been loyal and trustworthy….
Clinton will be no different then others before her moving into the White House….
In the final sprint of her campaign, troubled by an F.B.I. inquiry and narrowing polls, Hillary Clinton has held tightly to a handful of advisers who have spent their careers protecting her interests, defending her reputation, and at times sullying it — and their own.
And if she wins on Tuesday, the most telling test of Mrs. Clinton's transition back to power will arrive quickly: After a campaign season often defined by voters' weariness with and distrust of her, which old hands will — or should — follow her into the Oval Office?
Almost no top adviser has been left untouched by the two central firestorms of Mrs. Clinton's candidacy: the inquiry into her use of a private email server as secretary of state and the WikiLeaks hack of the email account of John D. Podesta, her campaign chairman.
The unvarnished view of infighting in the stolen documents is unlikely to bother Mrs. Clinton much, friends say. The political wisdom of importing excess baggage to the executive branch is another matter.
Huma Abedin, one of Mrs. Clinton's most trusted advisers, in August. She has become entangled in an F.B.I. investigation of her estranged husband, Anthony D. Weiner,  and his lewd messages.
Jake Sullivan, Mrs. Clinton's campaign policy director, has faced questions over whether he mishandled classified information in the course of his round-the-clock email traffic with Mrs. Clinton at the State Department, an issue that could shadow him as he moves into what is expected to be a key White House role, perhaps national security adviser or chief of staff.
Mr. Podesta, who has been with the Clintons since the 1990s and is a candidate for a cabinet post, has been singed by the publication of his private correspondence. So has Neera Tanden, a former domestic policy adviser to Mrs. Clinton, who took an acid pen to some of Mrs. Clinton's closest aides in emails to Mr. Podesta, her friend.
Mrs. Clinton has plenty of other choices who have been unscathed by the email affairs, including Michèle A. Flournoy, a front-runner for defense secretary, and William J. Burns, who is on a short list for secretary of state.
But allies have long viewed Mrs. Clinton's dependence on a small handful of aides with deep concern, lamenting the decades-old reluctance of her and her husband, former President Bill Clinton, to eject anyone from their political lives for good…
..top image…abcnews….
…bottom image….time