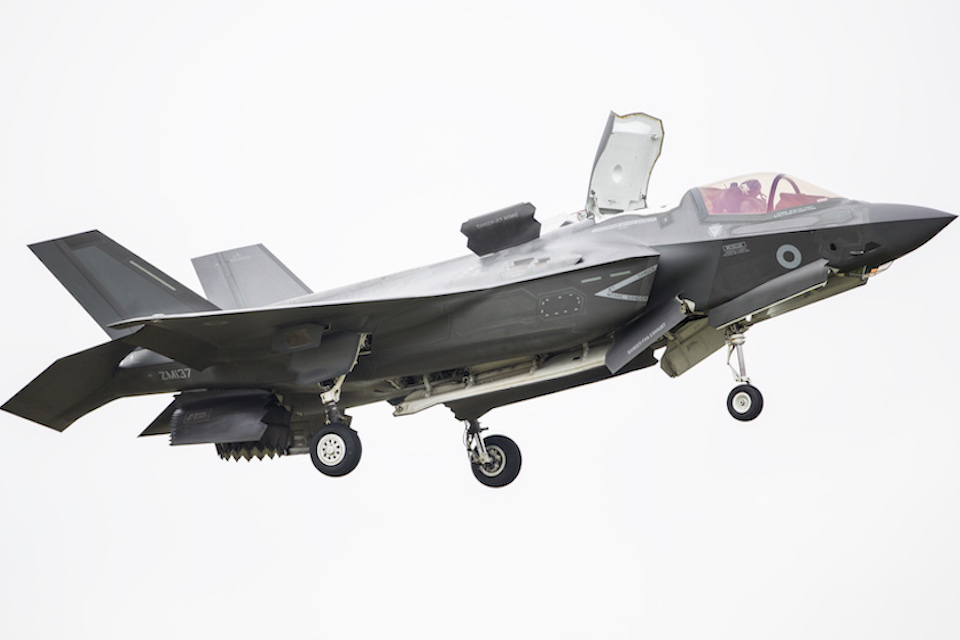 The orignal announcement was for 138 of the Lockheed Joint Fighters….
But cost estimates, as they will, have moved higher for the program….
The Brit's will have 17 of the jets in their hands by the end of next year, but the overall buy may shrink down to just 48 a/c to go the countries aircraft carriers….
Britain appears to be scaling back its F-35 ambitions as officials reassess the country's defense plans.
The 2015 Strategic Defense and Security Review (SDSR) reconfirmed the UK's commitment to its full complement of 138 F-35s over the lifetime of the Joint Strike Fighter program. But now, just two years on, the language of defense chiefs is changing.
Lt. Gen. Mark Poffley, the deputy chief of the UK defense staff, told a parliamentary defense committee on Nov. 21 that he was "sympathetic" to the idea that the overall number of F-35s being purchased by Britain could fall, saying "this was the reality of the world we are living in."
Poffley said the UK had "in principle committed to 138," but had contracted for 48 jets. He added that there was no recourse to "adjust those numbers."
Members of parliament have been attempting to shine a light on F-35 costs in a series of hearings. The defense ministry has so far released costs for fleet operations "with a degree of precision," according to Stephen Lovegrove, the defense ministry's most senior civil servant, up until 2025. It has also provided cost estimates for a 48-strong fleet for up to 2048.
The F-35s are expected to cost around £9.1 billion ($12.1 billion) up to 2025 and to around £13 billion in 2048.
The £9.1 billion figure includes Britain's contribution to the System Development and Demonstration program and its 48 aircraft, as well as support and infrastructure costs.
A defense ministry spokesman said "our plan to buy 138 F-35 jets over the life of the program has not changed, with only the U.S. planning to buy more aircraft."…
image…Gov.UK