A LOT people have taken abuse on their bracket guesses as SEC teams rise to the top for the first time in the finals….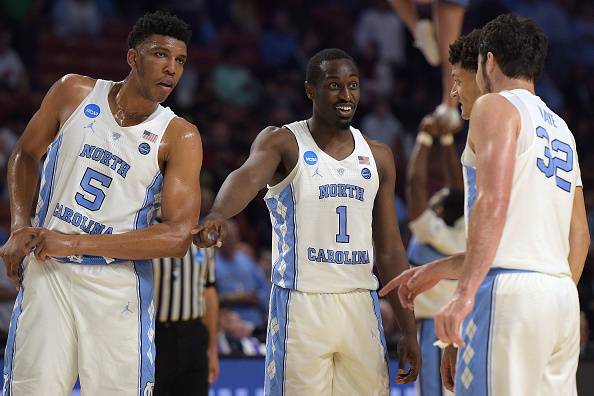 The 79th Final Four has been set. The national semifinals, in Glendale, Ariz., on Saturday, will feature South Carolina versus Gonzaga and Oregon versus North Carolina. The winners will play for the N.C.A.A. championship the following Monday night.
It is an unusual field. The tournament had a dearth of upsets in the first weekend — the final group of 16 teams comprised 12 of the top 16 seeds. But there are two programs, seventh-seeded South Carolina and top-seeded Gonzaga, in their first Final Four, a dual debut of a type that last happened in 1996. And Oregon, a No. 3 seed, had advanced this far only once before — in the first tournament, in 1939, which the Ducks won.
In a sport dominated by marquee programs, there is just one blue blood, North Carolina, which will make its 20th trip to the Final Four.
This year's Final Four, which will be played farther west than it has been in more than 20 years, will feature two teams from west of the Mississippi River for the first time since 2008, and two teams from the Pacific time zone for the first time ever.
But beyond these fun facts, what do these teams reveal about how to build a champion?…..
image…Bleacher Report
Share on Facebook