Macrumors is up with a possible peek at the 2018 predecessor to unreleased iPhone 8….
As stories surrounding the 2017 launch of the "iPhone 8" continue to heat up, a report from The Bell this morning has already begun rumors for next year's so-called "iPhone 9." According to the report, which centers on Apple's and Samsung's supply chain deal for the 2018 iPhone, the iPhone 9 will launch in two OLED screen sizes: 5.28-inch and 6.46-inch (via The Investor).
Apple currently sells a 4.7-inch and 5.5-inch display in its iPhone 7 and iPhone 7 Plus smartphone devices, respectively. Later this year, the company is expected to launch new iPhones in three sizes: two "iPhone 7s" models will keep the 4.7-inch and 5.5-inch display sizes, while the major new "iPhone 8" will include a 5.8-inch OLED screen.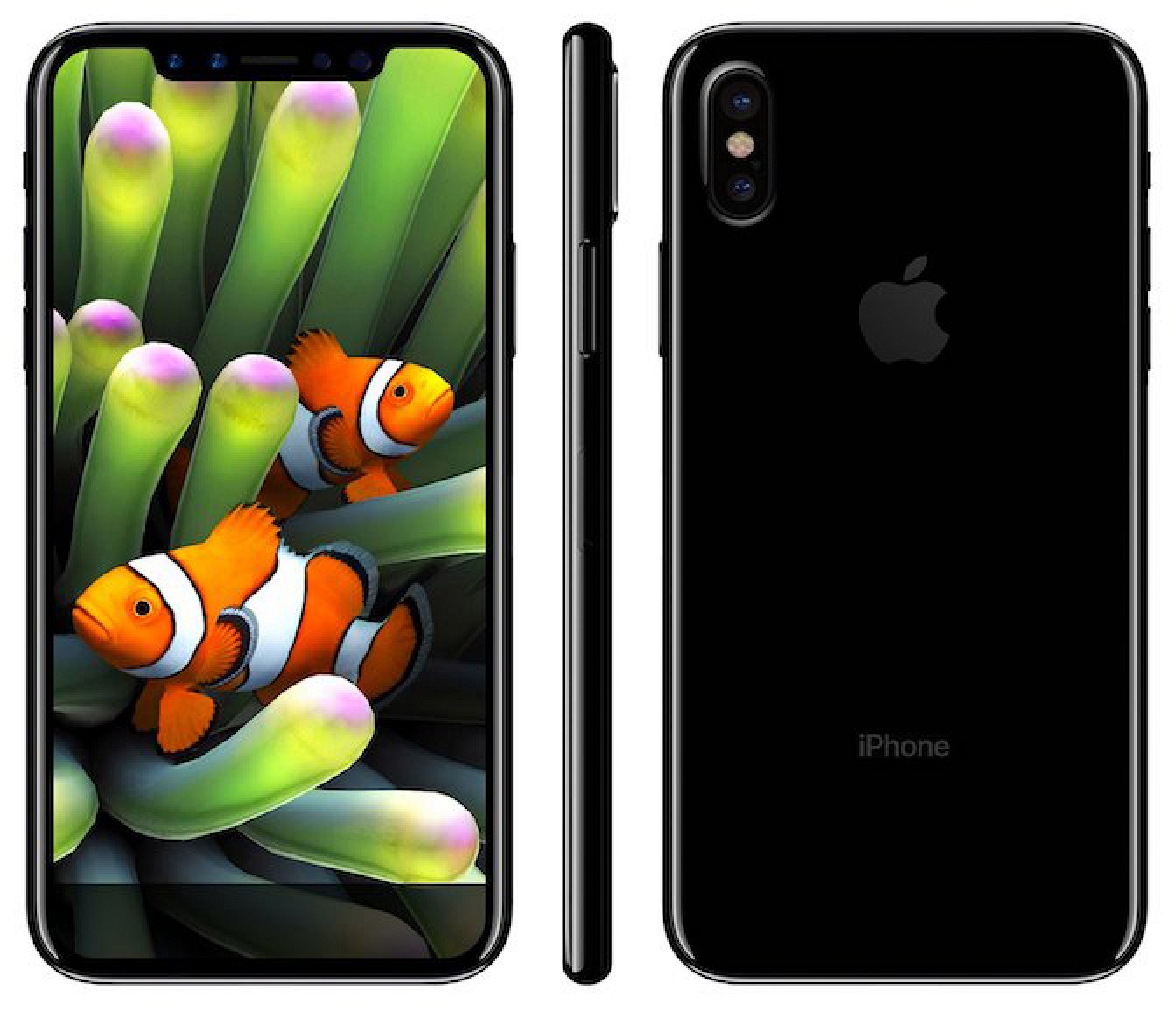 A rendering of the iPhone 8
The report said the iPhone 9 is expected to come in two OLED models — 5.28- and 6.46-inch display sizes. Samsung's OLED shipment is also likely to be more than double at 180 million units….
Share on Facebook