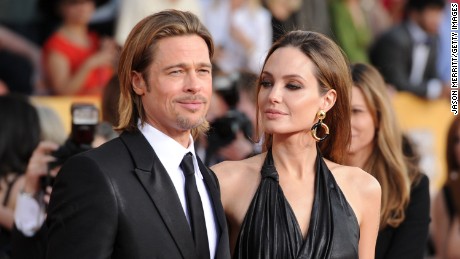 It's tough being married to movie stars, eh?
Angelina Jolie and Brad Pitt are done, according to TMZ. The website reports that Jolie filed for divorce Monday citing irreconcilable differences, and she's asking for physical custody of the couple's six children. The problem isn't another man — or woman — it's Pitt's parenting style, according to sources close to the couple. (Jolie was "extremely upset with his methods," TMZ reports.)
But The New York Post reports there may indeed be another woman – and her name is Marion Cotillard, the French actress with whom Pitt spent several months shooting "Allied," a World War II drama due out in November.
According to The Post, Jolie hired a private detective who quickly dicovered that Pitt and Cotillard were getting cozy on the set….
image…cnn.com
Share on Facebook