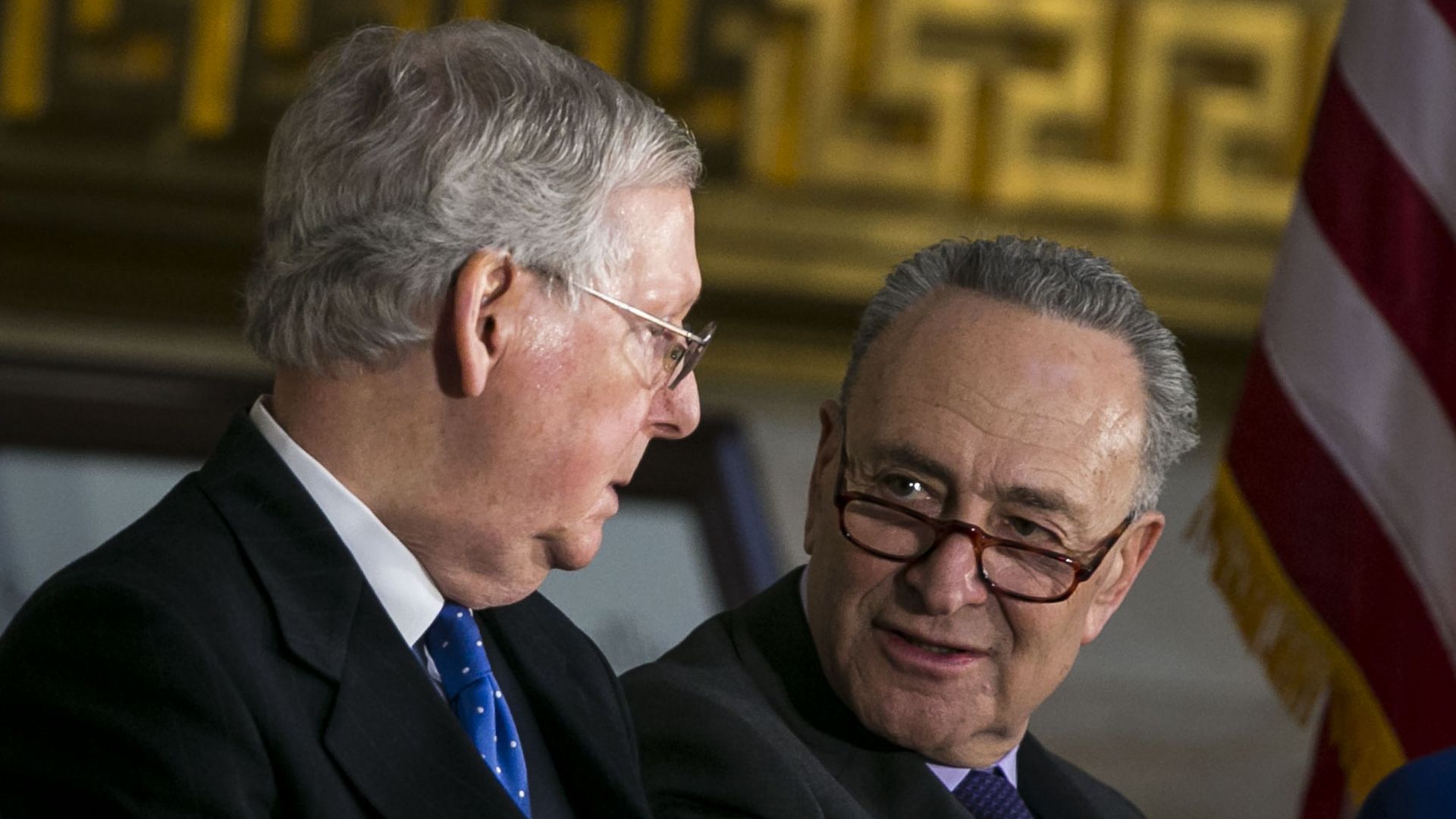 Schumer and McConnell are talking….
But the House and White House have been NOT willing to make ANY deal on DACA/Dreamers unless there ispassge of THEIR version of the budget….
A bipartisan Senate leadership meeting this evening between Mitch McConnell and Chuck Schumer ended without a deal to end the government shutdown, per CNN's Manu Raju. There's still hope for a deal before tonight's scheduled 1 a.m. vote, but the main sticking points continue to be the length for any potential continuing resolution to fund the government — three weeks seems most palatable for Republicans — and a firm commitment by GOP leadership for a vote on DACA….
image…Al Drago, Pool / Getty Images