American's rule in Football, Baseball and Basketball….
The world biggest sport of Soccer is a weak point….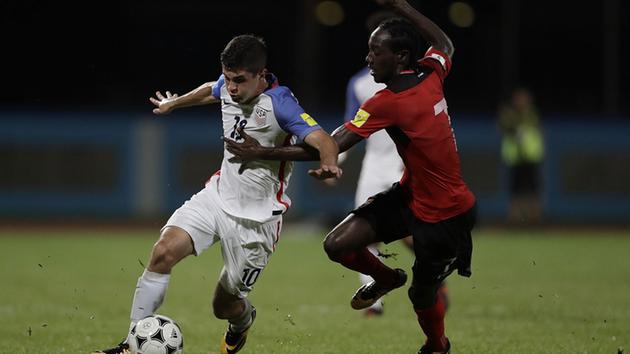 The United States men's team has missed out on the 2018 FIFA World Cup, following a stunning loss to Trinidad and Tobago Tuesday evening. It will be the first time the U.S. team will be excluded from the event since 1986.
The team from Trinidad and Tobago, which has been out of World Cup contention for months, beat Team USA 2-1.
"We played poorly. The first goal was unfortunate, the second was an incredible shot. There is nothing wrong with what we are doing" in U.S. Soccer, Coach Bruce Arena saidafter the game. "We didn't qualify for the World Cup, and that was my job… to qualify."
Arena came on board after coach Jurgen Klinsmann was fired at the end of 2016following a series of losses by Team USA in a bout of regional qualifying matches for next year's World Cup.
The FIFA World Cup is a month-long men's tournament played every four years. It features 32 teams from around the globe…..
image….United States' Christian Pulisic, left, fight for the ball with Trinidad and Tobago's Nathan Lewis during a 2018 World Cup qualifying soccer match Tuesday, Oct. 10, 2017. (Rebecca Blackwell