The Republicans in those states will NOT vote for cuts to their own taking beatings come tax time….
President Donald Trump's promised tax overhaul may force dozens of Republican congressmen in states including New York and New Jersey into a politically damaging vote to repeal a $1.3 trillion tax break their districts use heavily.
But not if Representative Peter King of New York can help it. King, a Republican who represents Long Island, said he'll oppose any attempt to repeal the state and local tax deduction, calling it "absolutely essential to my district."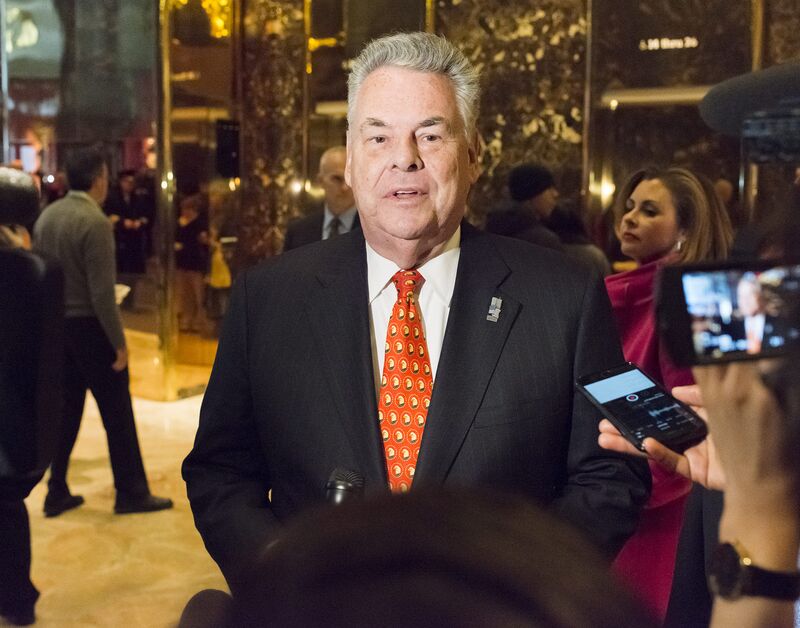 King is one of 52 Republicans — more than enough to scuttle any bill that lacks Democratic support — who hail from districts that use the state tax deduction disproportionately. He thinks enough of those Republican colleagues will band together to keep its repeal out of any comprehensive tax legislation this fall, complicating GOP plans.
"I can't vote for a bill that would eliminate the state and local tax deduction," King said in an interview. In New Jersey, where lawmakers say losing the break would increase taxes on the average taxpayer by $3,500 per year, Representative Leonard Lance says he'll also work to save the so-called SALT deduction. But would Lance vote against a tax-overhaul bill that repeals it?
"Let's just say I would have the gravest of reservations," said Lance, whose constituents reported paying $4.9 billion in state and local taxes in 2015, the highest amount of any Republican congressional district.
If they and like-minded Republicans prevail, any tax-overhaul bill — which Trump and Republican congressional leaders plan to preview on Wednesday — may have to be sharply curtailed. The White House and lawmakers have avoided confirming details of their tax-bill framework, but lobbyists citing multiple leaks have said it will target a corporate tax rate of 20 percent or so, down from the current 35 percent. It would also provide middle-class tax relief and substantial rate cuts for many of the highest earners…..
image….Albin Lohr-Jones/Pool via Bloomberg
Share on Facebook