Ricardo Rosselló, the governor of Puerto Rico, has called for a greater federal responseto the disaster, which left at least 13 people dead. Polls show many mainland residents don't realize that Puerto Ricans are Americans. In fact, 3.5 million U.S. citizens live there.
Supplies were running low in many areas of Puerto Rico Monday, and outside assistance was complicated by damaged airports and harbors, according to The Washington Post. After suffering damage in the storm, the Guajataca Dam threatened to burst, putting more lives in danger, causing more devastation and complicating rescue and recovery efforts.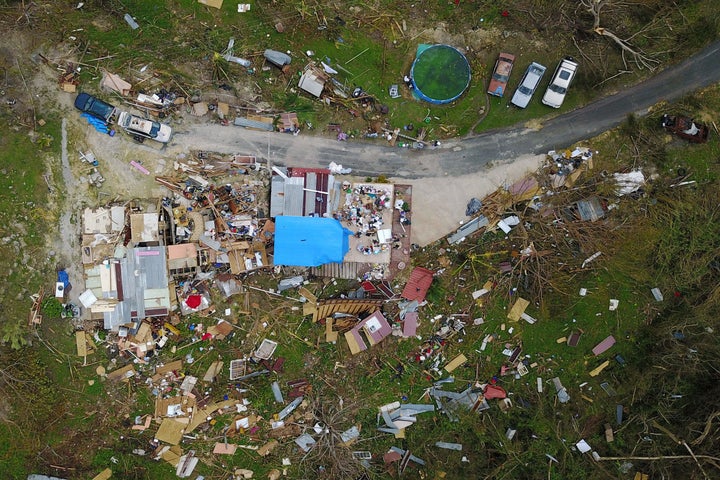 But Trump chose not to use the platform to comment on the situation in Puerto Rico over the weekend.
He approved an emergency declaration for Puerto Rico on Sept. 17, after the territory sustained over $1 billion in damages from Hurricane Irma. Speaking in New York last week, Trump acknowledged that Puerto Rico "was absolutely obliterated" by Maria, and said he would visit the territory, though he didn't specify when…..