It could be fair to now say that Robert Mueller and his Dept of Justice Lawyers and FBI agents are looking at just about EVERYTHING that has causal relationship to Trump, his finances,  his supporters , his campaign and Yes…His family…..
The Wall Street Journal is out with a piece that points to Mueller wide ranging investigation of all things , even remotely connected to Donald J. Trump….
Mueller IS investigating the background actions of a sitting American President….
His findings could end up  going to a Federal Grand Jury for consideration….
The U.S. special counsel investigating possible ties between the Donald Trump campaign and Russia in last year's election is examining a broad range of transactions involving Trump's businesses as well as those of his associates, according to a person familiar with the probe.
The president told the New York Times on Wednesday that any digging into matters beyond Russia would be out of bounds. Trump's businesses have involved Russians for years, making the boundaries fuzzy so Special Counsel Robert Mueller appears to be taking a wide-angle approach to his two-month-old probe.
FBI investigators and others are looking at Russian purchases of apartments in Trump buildings, Trump's involvement in a controversial SoHo development with Russian associates, the 2013 Miss Universe pageant in Moscow and Trump's sale of a Florida mansion to a Russian oligarch in 2008, the person said.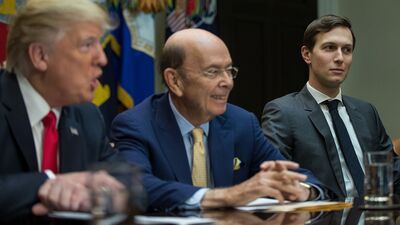 John Dowd, one of Trump's lawyers, said on Thursday he was unaware of this element of the investigation. "Those transactions are in my view well beyond the mandate of the Special counsel; are unrelated to the election of 2016 or any alleged collusion between the Trump campaign and Russia and most importantly, are well beyond any Statute of Limitation imposed by the United States Code," he wrote in an email…..
Note….
Trump has warned Mueller to NOT probe his family….
Mueller and the FBI are unlikely to heed his warning….
Note…
It's also not clear that Mueller's probe is restricted in any way, legally speaking. Jeffrey Jacobovitz, a white-collar lawyer who represented officials in the Clinton White House, said there's pretty much no limit.
"Mueller's designation as special counsel is very broad, and he will be looking at both direct and indirect issues related to Russia and the campaign," Jacobovitz said. "If you recall, Spiro Agnew was convicted of tax evasion, and the Clinton independent counsel evolved from Whitewater to an affair. So independent counsels have a lot discretion in terms of what they investigate."…
Mueller image…CNN.Com