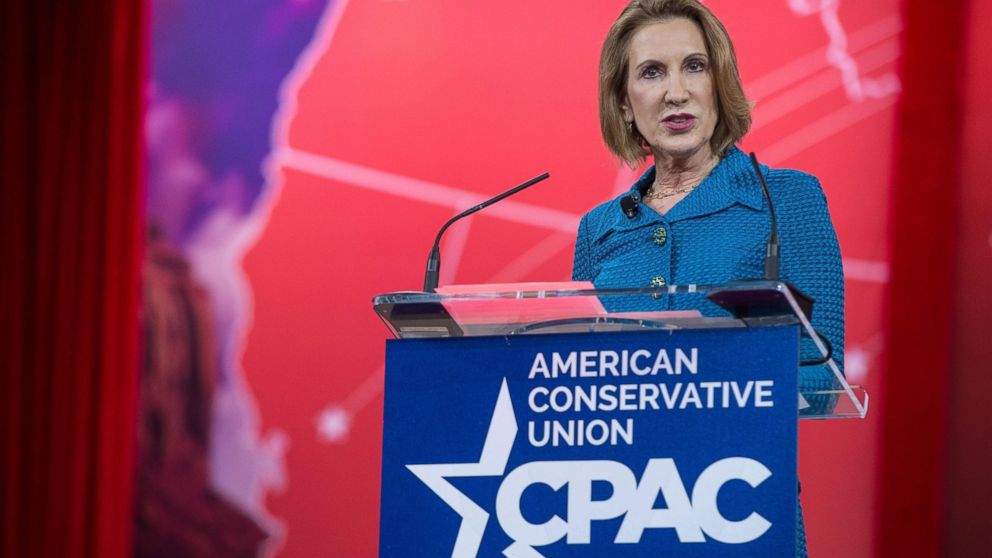 Firorina maybe throwing down against Hillary Clinton….
But she's got her own explaining to do…..
And some of it actually is pretty close to what Hillary has had to deal with….
Carly Fiorina's political future depends on whether she can defend her record as CEO of Hewlett-Packard.
The likely GOP presidential candidate is aiming to do just that in her new book Rising to the Challenge, set to be released May 5, a day after the expected launch of her 2016 campaign. Fiorina now claims the company's decision to fire her in 2005, after a turbulent six-year tenure, was a result of a dysfunctional board of directors and not her leadership.
In an interview with The Hill, Fiorina said members of her own board leaked confidential information to the media to undermine her decisions, though she stopped short of alleging outright sexism. She was the first female CEO of a Fortune 20 company.
"Men understand other men's need for respect, but they don't always understand women's need for respect," Fiorina said. "The situation that transpired in the boardroom was all about certain board members wanting to protect their position when they felt threatened, because their behavior was against the code of conduct, and they knew that I as a leader would not tolerate that conduct."
When asked again if she thought underlying sexism contributed to her firing, she said, "There's no question that women in positions of authority are scrutinized differently, criticized differently and characterized different."
Note….
What is with ALL these GOPer's running for President and trying to make money on books?
image…weaselzippers.com
Share on Facebook