Good Luck Mr President…..
Unless you can do this thru your Executive power's ….
None of the stuff below has a prayer…
It's good politics though….
I'll bet that the price of oil….
And gas ….
Drops before the Election in November though….
Just a guess…..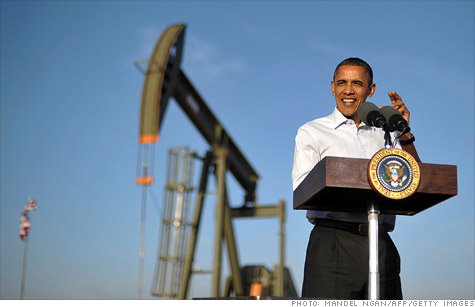 President Obama is looking to limit some oil market activity, saying it leads to higher prices.
Specifically, Obama's proposals call on Congress to:
–Boost spending on technology to improve better oversight and surveillance of energy markets.
–Increase by six times the amount of money spent on surveillance and enforcement staff for the Commodity Futures Trading Commission to better deter oil market manipulation.
–Increase from $1 million to $10 million civil and criminal penalties against firms that engage in market manipulation.
–In an effort designed to limit energy market disruptions, give the Commodity Futures Trading Commission authority to increase the amount of money that a trader must put up to back a trading position.
The Obama administration plans to increase access to the commission's data so the White House Council of Economic Advisers can examine and analyze trading information, which the administration can do on its own.
House Republicans are unlikely to pass any measure that seeks to impose more limits on Wall Street at a time when they are seeking to limit regulations on the finance industry….
Share on Facebook